*THIS EPISODE INVOLVES DETAILS THAT MAY BE DIFFICULT TO HEAR FOR CERTAIN PEOPLE. Listener discretion is advised.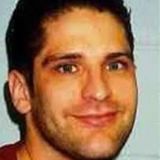 It is August 5, 1992, just before midnight when 29-year-old Joan Burghardht returns home to her apartment after a night of having fun with friends. When she got inside, she felt something was not right. It scared her enough to call the police. The police arrived at her house and she explained to them about the missing money, the fan, and that it seemed like her dresser drawers had been messed up as if someone was looking for something. Police took her statement and did a sweep of the house. Whoever was in Joan's apartment earlier was now gone. Officers told her to keep on a few lights and to make sure all the windows and doors stay locked. Sadly for Joan, this would not be the last visit from a stranger in the dark.
Join Jen and Cam as we discuss 'A Stranger in the Dark' on this episode of Our True Crime Podcast.
As always our listener discretion is by the eerie Edward Octoberpod from @octoberpodVHS.
Our original music is from our multitalented executive producer Nico from @wetalkofdreams.
Promo is from the Scry Paranormal Podcast https://scrypod.weebly.com/
Sources:
https://www.lehighvalleylive.com/news/2019/10/allentown-serial-killer-agrees-to-35-to-life-sentence-for-one-of-his-murders.html
https://www.thoughtco.com/harvey-m-robinson-973120
https://allthatsinteresting.com/harvey-robinson
https://www.mcall.com/news/police/mc-nws-serial-killer-harvey-robinson-hearing-20191015-b7s3rbvinzfzlax4w4keapn2r4-story.html
https://www.mcall.com/news/mc-xpm-2006-04-26-3672594-story.html
https://prodeathpenalty.com/case/charlotte-schmoyer-murder
https://mycrimelibrary.com/harvey-robinson-serial-killer/
http://frankweberauthor.com/blog/denise-sam-cali-ends-an-18-year-olds-murderous-rampage
https://en.wikipedia.org/wiki/Harvey_Miguel_Robinson