Just after 3 PM on January 13th, 2010 a deputy driving through a gated community in Conyers, Georgia noticed two distraught teenage girls running frantically towards his car.

16-year-old identical twins, Jasmiyah & Tasmiyah Whitehead told the deputy that they had just come home from school and found their mother brutally murdered inside their home.

Upon entering the house, police find signs of a violent struggle. The medical examiner said Nikki's death was a crime of passion; the killer being someone close to her. Little did they know how close.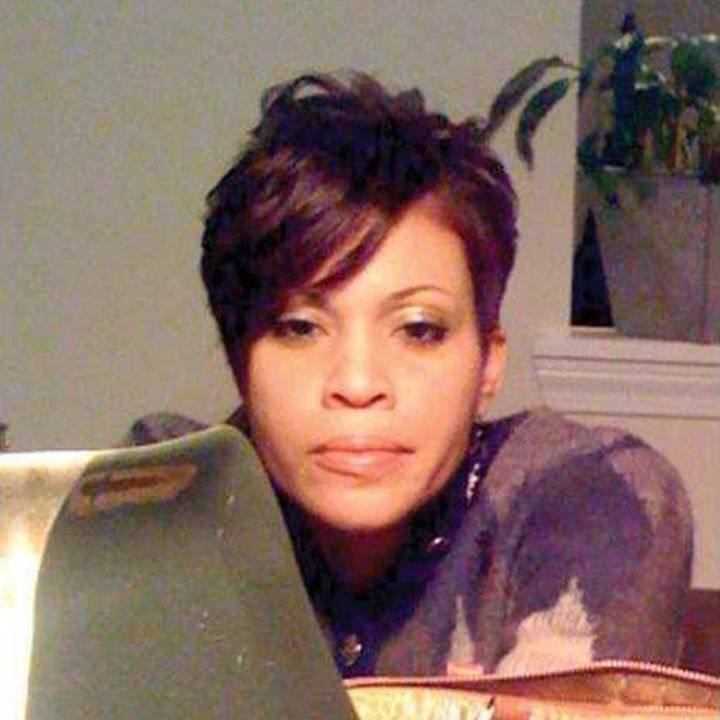 Join Jen and Cam as they discuss Twin Terrors: The Murder of Nikki Whitehead.

Big Thank Yous to our friends whose talents help make our podcast something special.

Listener Discretion: Edward Octoberpod of Octoberpod VHS https://www.youtube.com/c/octoberpodhomevideo
Producer, Audio, Editor, and Music: Nico Vetesse of We Talk Of Dreams
wetalkofdreams.com
Episode researched and written by Eileen MacFarlane of Crimelapse Podcast

Sources:

NEWSBANK
"Twins charged in mom's killing." Rockdale Citizen, The (Conyers, GA), May 21, 2010. NewsBank: Access World News. https://infoweb.newsbank.com/apps/news/document-view?p=AWNB&docref=news/12FDEFFD61C45920.
"Twins may get life if convicted." Rockdale Citizen, The (Conyers, GA), May 26, 2010. NewsBank: Access World News. https://infoweb.newsbank.com/apps/news/document-view?p=AWNB&docref=news/12FF9296FB68EC60.
"No bond given to Whitehead." Rockdale Citizen, The (Conyers, GA), June 14, 2010. NewsBank: Access World News. https://infoweb.newsbank.com/apps/news/document-view?p=AWNB&docref=news/1305D5583A643A18.
"Twins plead not guilty in mom's murder." Rockdale Citizen, The (Conyers, GA), August 5, 2010. NewsBank: Access World News. https://infoweb.newsbank.com/apps/news/document-view?p=AWNB&docref=news/1316FA49C55985A8.
"Murder suspects moved." Rockdale Citizen, The (Conyers, GA), December 1, 2010. NewsBank: Access World News. https://infoweb.newsbank.com/apps/news/document-view?p=AWNB&docref=news/133DE38A0710F1D8.
"Twins reindicted in mom's death." Rockdale Citizen, The (Conyers, GA), August 6, 2011. NewsBank: Access World News. https://infoweb.newsbank.com/apps/news/document-view?p=AWNB&docref=news/138F5291C9E0A7F0.
"Whitehead Twins Plead 'Not Guilty' In Mother's Murder." Rockdale Citizen, The (Conyers, GA), September 12, 2011. NewsBank: Access World News. https://infoweb.newsbank.com/apps/news/document-view?p=AWNB&docref=news/139C9B35DA8327B8.
"Rockdale jury finds Rabon guilty of murder, rape in 2008 incident." Rockdale Citizen, The (Conyers, GA), February 1, 2012. NewsBank: Access World News. https://infoweb.newsbank.com/apps/news/document-view?p=AWNB&docref=news/13CAB56EB0E89D58.
"Rockdale jury finds Rabon guilty of murder, rape in 2008 incident." Rockdale Citizen, The (Conyers, GA), February 1, 2012. NewsBank: Access World News. https://infoweb.newsbank.com/apps/news/document-view?p=AWNB&docref=news/13CAB56EA46955B8.
"Rockdale Citizen Top Five Stories for Aug. 27 to Sept. 2." Rockdale Citizen, The (Conyers, GA), September 3, 2012. NewsBank: Access World News. https://infoweb.newsbank.com/apps/news/document-view?p=AWNB&docref=news/141136F06585BE50.
"Vehicular homicide, Whitehead twins trials continued." Rockdale Citizen, The (Conyers, GA), September 27, 2012. NewsBank: Access World News. https://infoweb.newsbank.com/apps/news/document-view?p=AWNB&docref=news/14197819A9FB3140.
"First of twin murder suspects set for trial in January." Rockdale Citizen, The (Conyers, GA), December 18, 2013. NewsBank: Access World News. https://infoweb.newsbank.com/apps/news/document-view?p=AWNB&docref=news/14ACB9126B74E890.
"One of twin girls pleads guilty to manslaughter of mother." Rockdale Citizen, The (Conyers, GA), January 9, 2014. NewsBank: Access World News. https://infoweb.newsbank.com/apps/news/document-view?p=AWNB&docref=news/14B3F4EB2578F4E0.
"Second twin gets 30 years in mom's death." Rockdale Citizen, The (Conyers, GA), February 7, 2014. NewsBank: Access World News. https://infoweb.newsbank.com/apps/news/document-view?p=AWNB&docref=news/14BD8B93AE4B0748.
"Great-grandmother hopes twins who killed their mother will one day lead productive lives." Rockdale Citizen, The (Conyers, GA), December 19, 2014. NewsBank: Access World News. https://infoweb.newsbank.com/apps/news/document-view?p=AWNB&docref=news/15255BA111A201F0.
"Murder pleas, legal troubles among Rockdale's Top Five Stories for 2014." Rockdale Citizen, The (Conyers, GA), December 30, 2014. NewsBank: Access World News. https://infoweb.newsbank.com/apps/news/document-view?p=AWNB&docref=news/1528FE3F6C4C1680.

https://www.covnews.com/rockdale-archives/bond-denied-for-one-of-the-twins-charged-with-mothers-murder/
https://www.cbsnews.com/news/jasmiyah-whitehead-one-of-the-16-year-old-twins-accused-of-murdering-mother-denied-bail/
https://eu.usatoday.com/story/news/nation/2014/05/15/teen-twin-sisters-confess-killing-mom/9115437/
https://medium.com/dark-aberrations/the-murder-of-nikki-whitehead-6a1310b11c01
https://abcnews.go.com/US/Media/georgia-twins-charged-stabbing-death-beautician-mother-nikki/story?id=10762424
https://thewarreportonline.com/jasmiyah-and-tasmiyah-whitehead-the-twins-who-killed-their-mother/
https://eu.usatoday.com/story/news/nation/2014/05/15/teen-twin-sisters-confess-killing-mom/9115437/
https://soapboxie.com/government/Forensic-Evidence-Dentistry-and-the-Ted-Bundy-Case
https://www.sciencedirect.com/topics/medicine-and-dentistry/forensic-odontology
https://blog.hidglobal.com/2021/02/true-crime-stories-dna-evidence-and-identical-twins
https://eu.usatoday.com/story/news/humankind/2015/07/28/humankind-prison-graduation/30786591/
http://www.dcor.state.ga.us/GDC/Offender/Query
http://www.dcor.state.ga.us/GDC/Offender/Query