It is December 20, 1977, when two hunters, out for the afternoon looking to bring home some ducks for Christmas dinner, stumble upon something. Unfortunately for them, that something was not a holiday feast but the body of a woman who, from the looks of it, had been out there for a while. The men called the police immediately and due to the location, two responding counties arrive, Fayette County and Clayton County. As officers look closer they can easily see what was the cause of death: two gunshot wounds to her head. As officers are working to secure the scene and collect evidence, it doesn't take long to notice something else. They see it is a sleeping bag, but when they pull it from the water, they know it is not empty. Once on the banks, another female body is discovered inside the sleeping bag. Investigators are in shock but this case was far from over.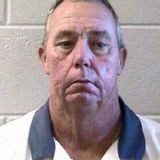 Join Jen and Cam from Our True Crime Podcast as we discuss this week's episode, 'Just a Simple Plan.'

There is a brand new promo from our BFF Edward October from @octoberpodVHS. Check him out for some great storytelling. Edward is the coolest and always does our listener's discretion too.

Our other bestie, Nico from We Talk of Dreams, does all our music and also happens to be our executive producer.