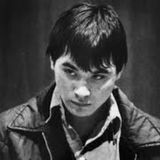 Join Jen and Cam on day 3 of The 12 Nightmares Before Christmas of Our True Crime Podcast as we discuss 'A Ghost in the House: Daniel LaPlante.'

A Very Special Listener Discretion by Santa's Helper: Edward October from @octoberpodVHS.
That jingle that you are tapping your foot to is courtesy of our Christmas Angel, Nico from @wetalkofdreams. We love him so much, we made him our executive producer too.

Sources:
https://www.wbur.org/news/2019/03/05/daniel-laplante-parole-sjc
https://boston.cbslocal.com/2017/03/23/daniel-laplante-priscilla-gustafson-murder-1987-townsend/
https://www.bostonglobe.com/metro/2017/03/22/killer-three-townsend-seeks-sentence-reduction/g05AdJcWXPBZiAS9rvHYDI/story.html
https://apnews.com/article/62774b5cb1a24adcaa6e71c51431a001
https://medium.com/the-true-crime-edition/is-somebody-else-living-in-your-house-b8c036eaa7f9
https://www.imdb.com/title/tt5039796/
https://www.parkaman.com/strange-case-daniel-laplante-real-night-horror-story/
https://www.pajiba.com/horror/how-has-this-insane-true-crime-not-become-a-horror-movie-.php
For our third nightmare before Christmas, we are going to Pepperall, Massachusets which is located right outside Boston. Your home is your place of peace. It is the place where you can relax and let down your guard. It is the last place you would expect to come face to face with a monster but in the fall of 1986, this quaint northeastern town would become the stuff of nightmares and all at the hands of a teenager.