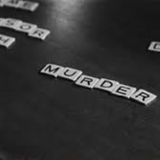 It's January 18, 1987, at the Alpine Manor Nursing home in Walker, Michigan when a nurse, who was making her rounds, went into the room of a 60-year-old Alzheimer's patient named Marguerite Chambers. The older woman was unresponsive and not breathing. A team rushed in to revive Marguerite but it was too late. It seems that the woman died sometime during the night. Death is not uncommon in nursing homes but Marguerite was still pretty healthy and her death was not expected. Her family had been in to visit her just the day before and had brought their loved one a balloon bouquet. Her passing was a shock to them but being that she was in a later stage in life, they knew it would happen one day. As is standard practice the staff let the family know and that they needed to come and retrieve her belongings. It was only then that a family member noticed that one of the balloons that they have given their beloved mother and friend was missing. Did someone take one of Marguerite's balloons and her life? The answer would come but not before others would die just as mysteriously.
Join Jen and Cam on this Our True Crime Podcast episode entitled 'The Murder Game.'
This episode is sponsored by Iconic Protein Drinks available at drinkiconic.com or on Amazon. Use code ourtruecrime for a 25% discount on your order.
Our listener discretion is courtesy of our friend Edward October from @octoberpodVHS
Our Executive Producer, as well as music, is from Nico from @wetalkofdreams
Sources:
https://en.wikipedia.org/wiki/Gwendolyn_Graham_and_Cathy_Woodes:
https://www.nytimes.com/1989/11/03/us/ex-nursing-home-aide-gets-life-term-in-5-patient-killings.html
https://www.latimes.com/archives/la-xpm-1989-10-11-mn-356-story.html
https://www.ibtimes.com/american-horror-story-season-6-spoilers-who-gwen-graham-cathy-wood-truth-about-2420546
"Woman Sentenced In Patients' Deaths" (Nov 3, 1989). Worcester Telegram & Gazette.
https://www.wsoctv.com/news/local/she-could-do-it-again-serial-nursing-home-killer-released-moving-fort-mill/3D6ZT2Z2TND75DVACIXMUF7V7M/
https://killer.cloud/serial-killers/show/548/cathy-wood
https://www.tallahassee.com/story/news/2018/10/23/catherine-may-wood-gwendolyn-graham-alpine-manor-nursing-home-lethal-lovers-true-crime-murder/1740162002/