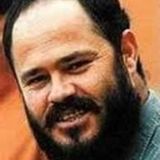 Most serial killers have a certain type of victim. Ted Bundy liked to kill women with long, straight, dark hair. John Wayne Gacy liked young men between the ages fo 16 and 19. Gary Rdgeway preferred female sex workers and young runaways.
Stewart Wilken was different. He killed female sex workers and young boys living on the street.
Come join Jen and Cam as they talk about one of South Africa's serial killer and what he liked to call the 'jellybean effect'
Edward October @octoberpodvhs lends his fabulous voice to out listener discretion
Nico @wetalkofdreams is our lovely producer and handles all the music, sound and editing.
Sources;
http://www.stuff.co.nz/auckland/local-news/north-harbour-news/696177/Story-of-a-serial-killer
https://en.wikipedia.org/wiki/Stewart_Wilken
https://books.google.com/books?id=s7cEAQAAIAAJ
https://books.google.com/books?id=oN_QKBYvSloC&pg=PA344
https://murderpedia.org/male.W/w/wilken-stewart.htm